Authorized Dealer
VIEW ALL BRANDS
---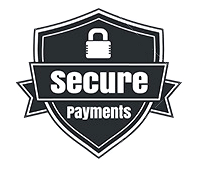 ---
Welcome to American Edge! A Trusted, Quality Knife Supplier and Company for over 25 years!
American Edge Corp. is located in Rice, MN. We are centrally located in the Nation's Heartland and we offer Antique Knives, Spring Assisted Opening Knives, Automatic Knives, Bowie Knives, Boy Scout Knives, Butterfly Knives, Custom Knives, Fixed Blade Knives, Folding Pocket Knives, Harley Davidson™, Hatchets, High End Knives, Hunting & Fishing, Kitchen Cutlery, Knife Accessories, Knife Books, Multi Tools / Utility, Scissors, Self Defense, Swiss Army Knives, Swords, Tactical Knives, Throwing Knives, Zippo Lighters and much more! Because we're centrally located in the U.S.A, we sell and ship fast nationwide and offer quality knives and accessories for every kind of use and lifestyle! The only Edge to be on is the American Edge! Make American Edge Corp. your only choice for High Quality, Long-Lasting Knives Online!
We are dedicated to making your online shopping experience safe, secure, and enjoyable at our website!
---
Featured Products